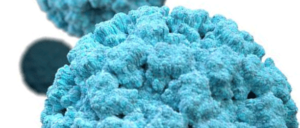 Norovirus is the number one pathogen that causes foodborne illness in this country!  It is responsible for an estimated 20 million cases of each year.
Statistically more cases occur during the months of November – April.  No one really knows why other than possibly because we experience closer contact during the colder months.  But the facts are the facts and you should want to protect yourself, your customers and your family from getting sick.
Norovirus is often called the "stomach flu" but it is a virus.   You only need to consume a small number of cells to make you sick.  About 10-12 cells is all it takes.
Where does it come from? Human fecal matter.  That is right.  When you become sick from Norovirus you most likely consumed someone's poop.  There is a possibility if you were near someone vomiting or cleaned up vomit or diarrhea you could have breathed it in.
Did you know that in retail food service facilities only about 30% of food handlers wash hands properly?  WHAT!
To make matters worse, Norovirus can survive on surfaces for up to 2 weeks and become a source of cross contamination.  When someone is sick with Norovirus and they feel better, it can still be in their fecal matter for as much as 2 weeks.   We are not talking about stuff you can see.  These are microscopic cells that cluster together.  When we consume it, we will most likely get sick!
What can you do to protect yourself and the food you serve?
Do not eat anything that was touched by unwashed hands and do not touch surfaces and put your hand in your mouth or other objects like pens.
Wash hands using soap, vigorously scrub all areas of the hands and exposed portion of the arm, rinse soap off and dry hands using a single use paper towel or air dryer. Use a paper towel to turn water off so you do not recontaminate hands.
Do not ever work when you have any diarrhea or vomiting.
Wash hands whenever they could have become contaminated. Like touching money, door handles, chairs, phones, before and after you touch a raw protein, after using the restroom and after entering the kitchen.
Do not touch ready to eat food like breads or ice without proper handwashing.
If someone in your home is sick, do not allow them in the kitchen. Throw out any food they may have touched. I know of a case where someone was eating out of a box of crackers, was later diagnosed with Norovirus and then a week after the person was better someone ate some of the crackers from the box and they became ill with Norovirus.  The contaminated cracker was the most likely source of the contamination.
Make sure you provide paper towels in the bathroom, even at home.
Clean and sanitize.

In your home, the CDC recommends "After you vomit or have diarrhea, immediately clean up the entire area using a bleach-based household cleaner as directed on the product label. If no such cleaning product is available, you can use a solution made with 5 tablespoons to 1.5 cups of household bleach per 1 gallon of water." As a reminder if using on a food contact surface clean with detergent after the solution has dried.   The high concentration of chlorine can be toxic if consumed.
When cleaning and sanitizing surfaces in a retail food service facility you may want to use a disinfectant, however, remember if it is a food contact surface you must clean, rinse and sanitize before using them.
No one is immune from Norovirus, it can cause illness and even death.  Washing hands is the most important thing you can do to protect the food you and others consume.
As always, if you have a question, just ask!
Be food safe,
Sue Farace, CP-FS