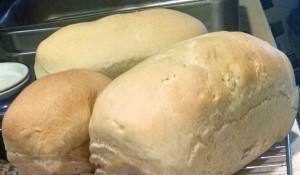 Do you make a great cookie or tasty home-baked bread?  Do your friends and family always ask you to decorate cakes for them?
Have you ever thought about starting your own business from home?  You can have up to $25,000 in sales a year and not need a health permit.  Effective October 1, 2019 there is even a pathway for you to sell to retail stores!  There are a few things you need to know first before getting too excited.
You need to understand the Cottage food industry laws in Maryland.  There are some limits on what you can make in your home kitchen.  Some of the foods you can not sell include; Jerky made from meat products, chocolate covered strawberries, cut fruit displays, cupcakes with buttercream icing and fruit pies.  You can sell items like; cookies, chocolate covered pretzels, breads and cakes without potentially hazardous toppings or fillings.  Potentially Hazardous means they need refrigeration.
You must label your items properly.   For instance you must have the list of ingredients and a statement saying "made by a cottage food business that is not subject to Maryland food safety regulations".  Your sales also must only be in the state of Maryland.  That includes mailing orders outside the state.
You should also have a good knowledge of food safety.  This can be achieved by taking a food protection manager training.  The one day class is $145 and I bet your customers would be happy to know you have been properly trained in how to protect the food from contamination!  You can even post your official ServSafe certificate on your page!
If you want to learn more about the specific restrictions you can find them by clicking the Cottage Law link.  We are always happy to answer your questions so feel free to call the office at 410-687-1015.
Have a food safe day!
Sue