October 11, 2012 Charlotte, North Carolina – Fresh Express Incorporated issued a voluntary recall for the following lettuce:
Fresh Express Precautionary Salad Recall- 10/11/12 (No other Fresh Express Salads are included in this recall)
BRAND
PRODUCT NAME
SIZE
UPC
Production
Code
Best If Used
By Date
POSSIBLE DISTRIBUTION
STATES
Fresh Express
Hearts of Romaine
18 oz.
071279-262017
S270A24
OCT 11
AZ, AR, CA, CO, HI, ID, KS, LA, MN, MT, NV, NM, ND, OK, OR, TX, UT, WA, WI, WY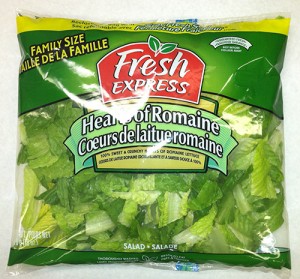 The reason for the recall is the specific risk of Salmonella which was found on a sample taken.  All product has been removed from shelves however, consumers may have product still in refrigerators at home.