Our Food Safety and Consulting Services in Detail
If you need food service manager certification training in Maryland you have come to the right place. SMF Training and Consulting is a Maryland based business and we take the time to get to know you. Be aware that some on-line only training companies can be misleading about what type of training is required. If you are located in Baltimore County or City, Montgomery, Howard County or Prince Georges County you must have classroom training. If you ever have a question about food safety we are here for you, either on the phone, by email or through social media.
You can reach Sue Farace, CP-FS, the owner and instructor, at 410-382-4325 during normal business hours.
Newsletter
Sign up for our Newsletter.
Food safety advice, recall information, special class discounts.
Current Class List
| Format | Date |
| --- | --- |
| One Day ServSafe Food Safety Manager | Wed 03/28 |
| Two Day ServSafe Food Safety Manager | Wed 04/04 |
| One Day ServSafe Food Safety Manager | Mon 04/09 |
| One Day ServSafe Food Safety Manager | Tue 04/17 |
| One Day ServSafe Food Safety Manager | Wed 04/25 |
If you do not see a class date that meets your needs please call Sue at 410-382-4325. We typically offer 2 day trainings the first week of the month and 1 day trainings on alternating Tuesdays and Wednesdays throughout the year.
Comments
I HAD A GREAT EXPERIENCE, FINDING OUT SOMETHINGS I DIDN'T KNOW. THANK YOU FOR MAKING IT EASY TO UNDERSTAND. YOU DO A GREAT JOB TEACHING. -
CAROL, CAROL'S CHUCKWAGON EXPRES
---
Susan was real nice, well educated on the subject(Food Handling)! The class and the instuction was easy to follow! I loved it! -
Leonard Lynch, N/A
---
Your class was informative and you made it fun. This is a new career field for me and you made it easy to learn the theories I'll need to understand before opening my business. I've already referred a few colleagues to you. Thank you for -
Tanisha Olin, Groovy Girl Cupcakes
---
susan was very helpful and patient. she was definately knowledgeable. enjoyed the class -
leonia watkins, manorcare health services
---
Make a secure payment of any amount:
You will enter amount on the PayPal website, if you do not have an account simply click below the login box for payment options.
One and Two Day Food Service Manager Certification Class and ServSafe® exam
During the Food Manager Safety Training courses we will cover the following topics:
How to Serve Safe Food
Pathogens and food safety
How foods are contaminated
Protecting consumers that have allergies
Personal Hygiene
Keeping food safe from delivery to sale
Facilities
Pest Management and food safety
Enforcement and Training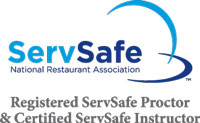 One Day ServSafe® Food Safety Manager Certification Courses
One Day ServSafe® Food Safety Manager Certification courses are available to those that are renewing ServSafe® certification or participating in an 8 hour home study course with 8 hours of class time.

Two Day ServSafe® Food Safety Manager Certification Courses
Two Day ServSafe® courses are available to those that have little food service experience or prefer a slower paced class.
If you would like assistance in selecting which class would be best for you, please call 410-382-4325 and we would be happy to assist you.

We can also provide NRFSP and Prometric exams upon request.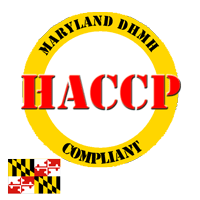 HACCP Plans
We write HACCP plans for submission to your local health department or State of Maryland for manufacturers.
Sue Farace, CP-FS holds certification for Processors and Manufacturers. When you hire SMF Training and Consulting for HACCP Compliance we work directly with the health department to get your plan approved. We make the process as easy as possible for you. Simply email your menu to us and we will provide you with a quote within 24 business hours.
We offer discounts to Non-Profit organizations. Contact us by phone at 410-382-4325 or contact us by email at Sue@MarylandFoodHandler.com for a quote.

Food Safety Audits, Inspections and Consulting
Sue Farace, CP-FS is a Certified Professional of Food Safety from National Environmental Health Association (NEHA)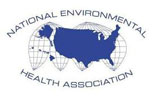 We can assist you in all phases of planning a new facility, providing third party audits and inspections and work with you to create a food safety management plan for your facility.
Contact us by phone at 410-382-4325 or by email at
Sue@suefarace.com
for a free consulation.